About us
Have a wondrous night with Phoolwari Tandoori Indian Restaurant. Enjoy Chicken Phoolwari, Beef Hazarvi, Mushroom Masala, Kebabs, Lamb Rojan Josh, Prawns, Falafel, Naan Bread, and a variety of salads and dips. Dessert options await you and we have options for larger parties.
We're easy to find on Murry Place in Ringwood. You won't have a problem at all using our online ordering system, and you can select from our full menu of unique dishes. We'll get things to you fast and you won't even have to leave your computer except to answer the door. How easy is that? Order online from Phoolwari Tandoori Indian Restaurant tonight!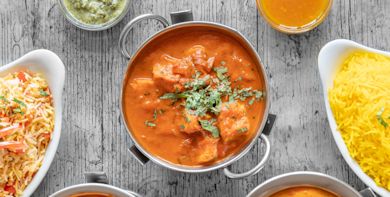 Reviews
Richard
"Good food and good service. Will order again."
3/01/2020
Anna
"Delivery guy wasn't friendly but the food was good quality with lots of flavour"
24/12/2019
Pauline
"Great food & service, definitely order again"
3/12/2019
Ryan
"Dinner for 2 gives you 3 meals! Nice!"
2/12/2019